From the Ridván 2019 letter: "the number of gatherings for prayer nearly doubled—a much-needed response to humanity's growing estrangement from the Source of hope and bounty."
I'm getting that we really need that: learning to turn to "the Source of hope and bounty" through prayer and prayer gatherings. In today's 8am devotions, study and consultation/planning session we didn't have much time. Mom had a doctor's appointment. We had so much to talk about and we shared a few prayers. 
Most of what we were talking about is how to deal with what I've learned to call, RID (restlessness, irritability and discontent - learned from a 12 Step meeting related to eating food). What's with all the RID? And how do we rid ourselves of it? This prayer was featured on a 12 step website as a prayer to help let go and let God lead: 
O my God and my Master! I am Thy servant and the son of Thy servant. I have risen from my couch at this dawntide when the Daystar of Thy oneness hath shone forth from the Dayspring of Thy will, and hath shed its radiance upon the whole world, according to what had been ordained in the Books of Thy Decree.

Praise be unto Thee, O my God, that we have wakened to the splendors of the light of Thy knowledge. Send down, then, upon us, O my Lord, what will enable us to dispense with anyone but Thee, and will rid us of all attachment to aught except Thyself. Write down, moreover, for me, and for such as are dear to me, and for my kindred, man and woman alike, the good of this world and the world to come. Keep us safe, then, through Thine unfailing protection, O Thou the Beloved of the entire creation and the Desire of the whole universe, from them whom Thou hast made to be the manifestations of the Evil Whisperer, who whisper in men's breasts. Potent art Thou to do Thy pleasure. Thou art, verily, the Almighty, the Help in Peril, the Self-Subsisting.


Bless Thou, O Lord my God, Him Whom Thou hast set over Thy most excellent Titles, and through Whom Thou hast divided between the godly and the wicked, and graciously aid us to do what Thou lovest and desirest. Bless Thou, moreover, O my God, them Who are Thy Words and Thy Letters, and them who have set their faces towards Thee, and turned unto Thy face, and hearkened to Thy Call. Thou art, truly, the Lord and King of all men, and art potent over all things.

Bahá'u'lláh
Sometimes everything gets overwhelming. So overwhelming. RID seems to be the only response.  Setting up a special time and place to pray with another person or two - be it every Friday night followed by swimming! Or the Thursday evenings where all the children know so many prayers to set to songs  - on hand written posters on the wall - that they can recall them when visiting Mr. Bud at the nursing home. Or every morning at 8am with family and co-workers. Or every morning and evening right before saying goodnight and Alláh'u'abhá - helps remind us to turn again in trust and love and hope to "the Source of all hope and bounty." Even when it all gets overwhelming. 
Today I walked, day 3, for 6,000 steps, nearly an hour. Thinking, getting stuck and then turning to a song I learned in my childhood - we learned it from friends at dawn prayers on a lake during Summer School, from a cassette tape played in the car, from our Momma waking us up, singing it: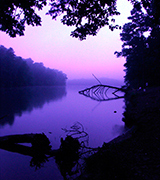 I have wakened in Thy shelter, O my God, and it becometh him that seeketh that shelter to abide within the Sanctuary of Thy protection and the Stronghold of Thy defense.  Illumine my inner being, O my Lord, with the splendors of the Dayspring of Thy Revelation, even as thou didst illumine my outer being with the morning light of Thy favor.
Makes me wonder about what we can do to enhance the devotional character of our time with the children and junior youth. There are two birthdays of two special friends today.  One turned 7 and the other turns 11. Wei suggested a printed photo of them - and add that to a prayer card - laminated - with a hole at the top and a ribbon running through it - that could make an amazing gift. I imagined they can hang the card on the wall with a thumbtack. They can wear it. They can use it for the devotional gathering at their own homes. They can bring it with them. They can remember it for years to come. And each moment that they need "the Source of all hope and bounty."
Alláh'u'abhá everyone! Wishing you a great day today.